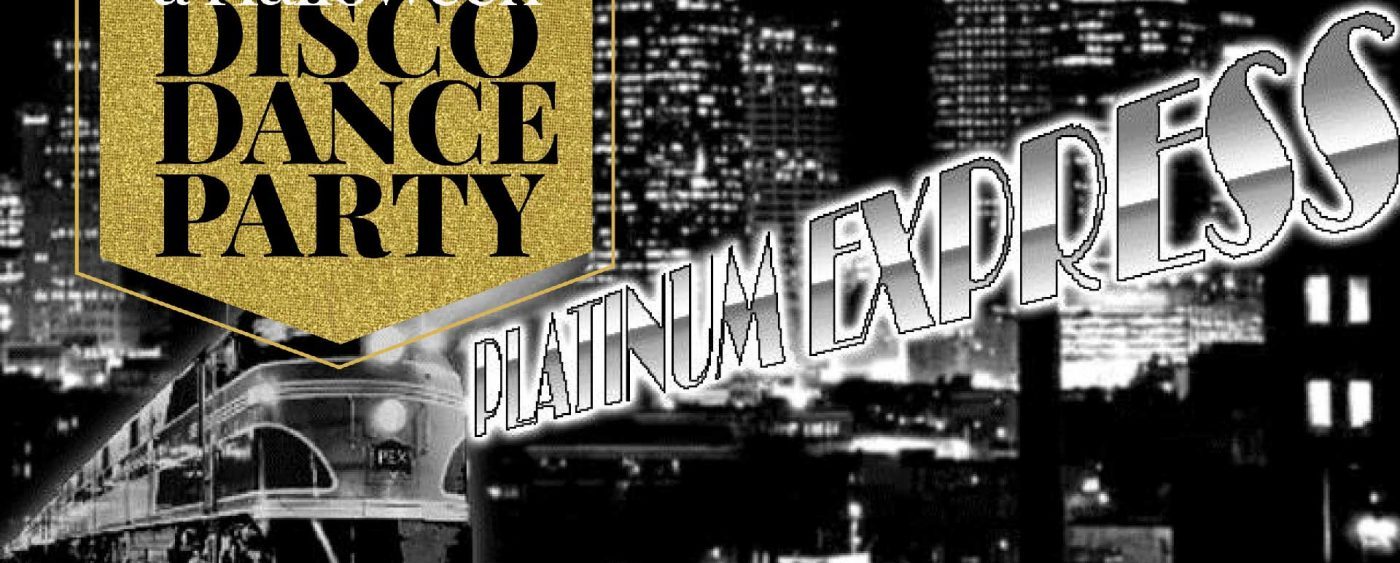 Platinum Express – 08.27.22
August 27, 2022 – Live music and dancing from 8p-11p. Doors open at 7pm.
PURCHASE TICKETS AT THE DOOR (cash only) $10 per person or purchase online (right here). NOTE: At this time, we do not offer reserve seating for this event. Purchasing a ticket online ensures you have a spot at the show, but not at a private table.
Do you enjoy the dance music of the '60s and '70s? Then pull out your polyester suit and boogie shoes and join us for a dance-hall extravaganza of grand proportions.
Dance to the legends at The Vinewood Dance Party featuring Platinum Express. Platinum Express combines the '60s and '70s era of music along with contemporary favorites, producing a stage performance that is second to none. The band members have been exhaustively and extensively selected to possess the highest quality of vocal and instrumental experience and expertise to provide an up tempo show that has audiences everywhere dancing and singing along to their favorite songs.
Platinum Express is a band that was created to breathe life into one of the greatest eras of music, while focusing on the enjoyment of the audience.