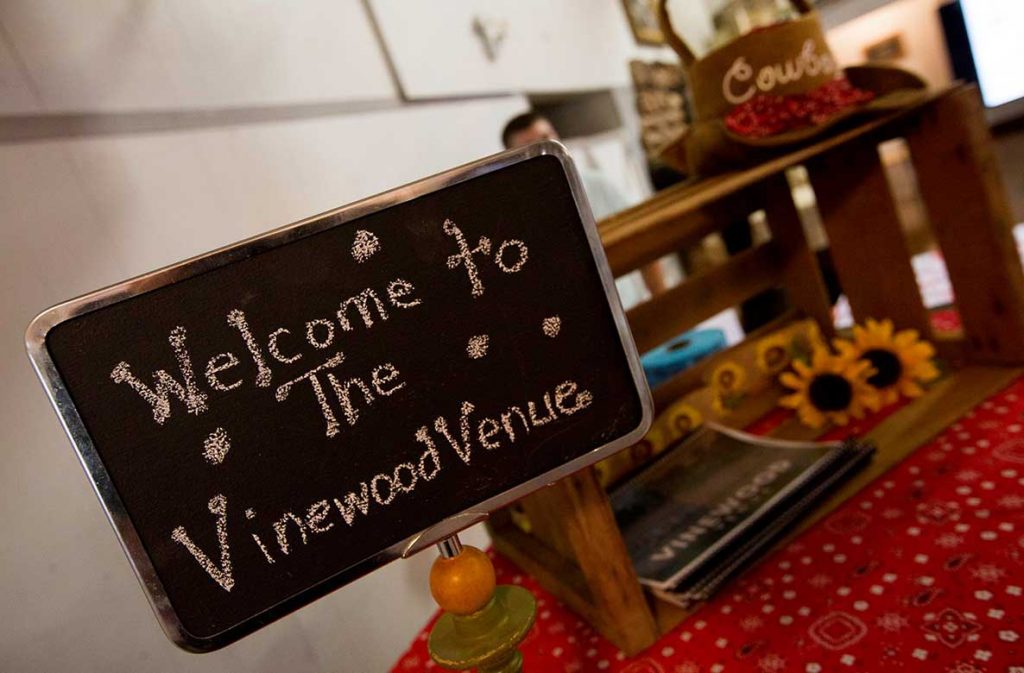 Welcome to The Vinewood. Jim and I met here at a dance some number of years ago; now happily married, you might only imagine what esteem we hold The Vinewood. We are delighted to continue her 130-year history and hope that you will also make your own lasting, cherished memories. Please stop by and say hello or schedule a private tour of the property today.
Welcome! 
– Jim & Charlene

Vendor Registration Deadline
extended to October 12 at 5pm (if you have difficulties registering online, please call 633-1023)
THE VINEWOOD – SINCE 1889
Since the turn of the 20th Century, dance halls, like The Vinewood, have been a gathering place for people to dance, celebrate or even have community conversations. No matter the style of event, we stay rooted in The Vinewood tradition, welcoming all to enjoy and make meaningful memories.
WEDDINGS  •  CORPORATE  •  REUNIONS  •  RETIREMENT  • NONPROFIT FUNDRAISERS  • CONFERENCES  •  HOLIDAY PARTIES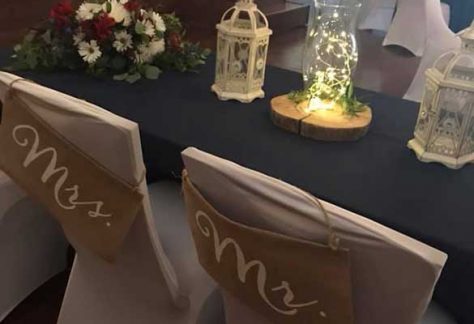 Venue Hall: Seating for 350
Indoors we can accommodate up to 350 guests seated. Capacity is 499. Plus we have amble outdoor acreage for use.
Outdoor Spaces: Lots of Greenary
The Vinewood sits on five-acres and includes a large event hall, back deck and plenty of green spaces.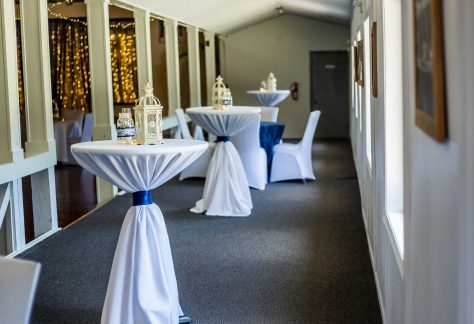 Mezzanine: Beautiful, Natural Light
Our mezzanine is great for photos, a cocktail hour, extra guest seating or even a live and silent auction area.

Gorgeous and such Good Vibes
'I only attended a wedding here, but this venue is GORGEOUS! It has such a good vibe even without decorations. Large open space and a unique setup. Has a stage as well and public restrooms and a bar area. Makes me wish I could've had my wedding reception here!'
Abby
Wedding - February 2019
Most quaint little place
'It's the most quaint little place to have a wedding. I think the wedding that I attended here had about 300 or 350 people and it fit us all very comfortably. Didn't feel cramped at all.'
Britney
Wedding - July 2019
It felt so magical
'The ceremony was outdoors, shaded by trees. BEAUTIFUL. And then the reception was indoors. Beautiful refinished hardwood floors and white walls. There were lights strung from the rafters and it just felt so magical.'
Britney
Wedding July 2019